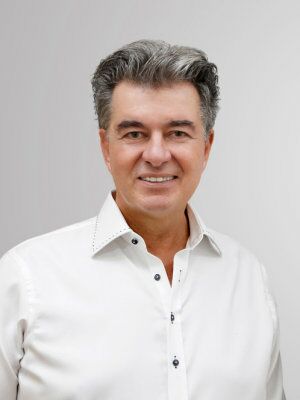 Dr. Med. Rolf Wlasak (M. D.)
The specialist in general medicine - Dr. medical Rolf Wlasak - runs a medical practice for holistic medicine together with Dr. medical Stefan Lobner in Meerbusch (Dusseldorf / Neuss).
dr Wlasak is authorized by the North Rhine Medical Association to carry out further training in acupuncture for all medical specialists in Germany. Since 1999 he has trained more than 1,000 doctors throughout Germany.
He is the author and pioneer of "implant acupuncture". He has published many scientific articles and is also known for radio and television (RTL, Center TV and WDR).
dr Wlasak heads a training institute called MEDINS (www.medins.de)
working as medical physician in Düsseldorf since 1999
leading one of the main Acupuncture and TCM clinics in the region of Düsseldorf
Master of Acupuncture provided by "Forschungsgruppe Akupunktur" (Research Group Acupuncture, Germany)
Postgraduate Diploma in Pain Management (University of Cardiff, College of Medicine)
Qualified Acupuncturist by the World Health Organization (WHO) Collaborating Center for Medical Sciences (Beijing, China)
Head of lectureship of MEDINS (Registered Society for Medical Education in Germany)
Authorized by the General Medical Council in Germany for the education in the field of Acupuncture and Traditional Chinese Medicine (TCM)
Pioneer of Implant-Acupuncture in Germany and Initiator of clinical studies